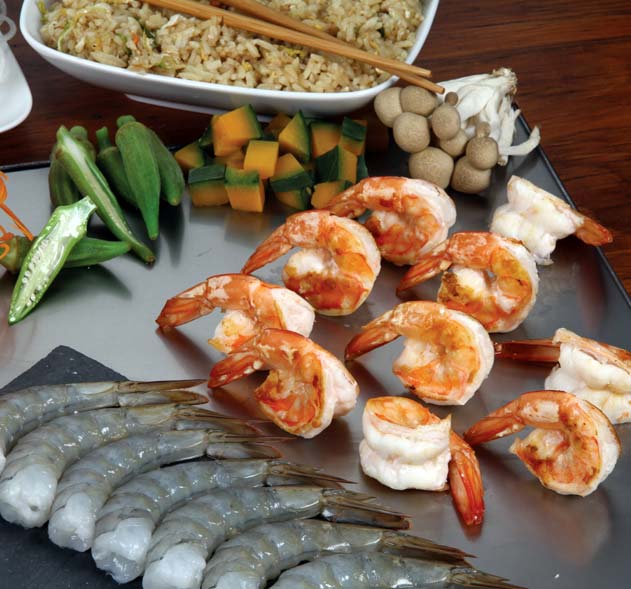 RED SEA

TM


SHRIMP TEPPANYAKI
BASIC INGREDIENTS:
Red Sea shrimp
soybean oil
dipping sauces and marinades
COMMON TEPPANYAKI VEGETABLES:
cabbage
bean sprouts
mushrooms
onions
carrots
potatoes
eggplants
green bell pepper
yakisoba noodles
daikon radish
bean sprouts
bok choy
zucchini
corn
Teppanyaki is a way of cooking as "teppan" means iron pan and "yaki" indicates grilling in Japanese.
The food is cooked where it is to be eaten, and the diners are involved in the process, making the meal a very festive experience. The chef's sensitivity to the ingredients, the preparation and a polished style of cooking and serving are the essentials of Teppanyaki, and the elements which distinguish it from the traditional Western-style barbecue.