SPECIFICATIONS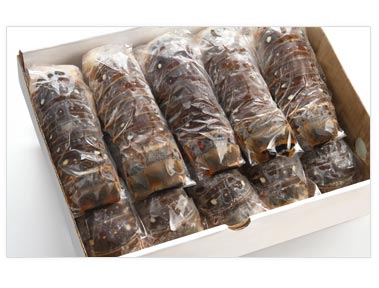 Diamond's brand lobsters are 100% free of chemical additives.

Available in sizes
5 to 20 ounces each (P. argus) and
2 to 12 ounces each (P. gracilis)

Please ask your Darik representative for more information.

Standard presentation is individually wrapped lobster tails, packaged in 10 lb cases. Product of Panama.

Diamond'sTM brand is exclusively distributed by Darik Enterprises, Inc.

Diamond's is a registered trademark of Sea Deli Panama, S.A., Puerto Vacamonte, Panama.