SPECIFICATIONS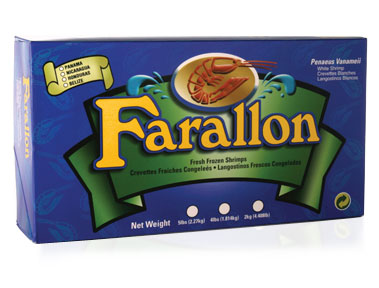 Standard packing is 10x5 lb. headless shell-on in sizes 21/25 through 71/90.

Farallon is also available in two kilo or 4 pound packages,head-on and IQF.

Please ask your Darik representative for more information.

Product of Panama, Nicaragua and Honduras, farm raised.

FarallonTM brand is exclusively distributed by Darik Enterprises, Inc.

Farallon is a registered trademark of Farallon Aquaculture, S.A., Panama, Republic of Panama.