SPECIFICATIONS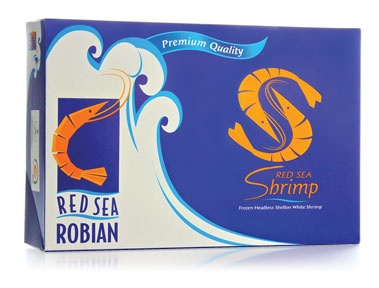 Product of Saudi Arabia, farm raised.

Standard packing is 6 x 4 lb headless shell-on in sizes 16/20 through 31/35.

Red Sea Shrimp is also available as whole shrimp in sizes 30/40 through 50/60 per kilo.

HACCP and COOL compliant.

Please ask your Darik representative for more information.

Red SeaTM Shrimp is exclusively distributed by Darik Enterprises, Inc.

Red Sea Shrimp is a registered trademark of National Aquaculture Group, Al Lith, Kingdom of Saudi Arabia.