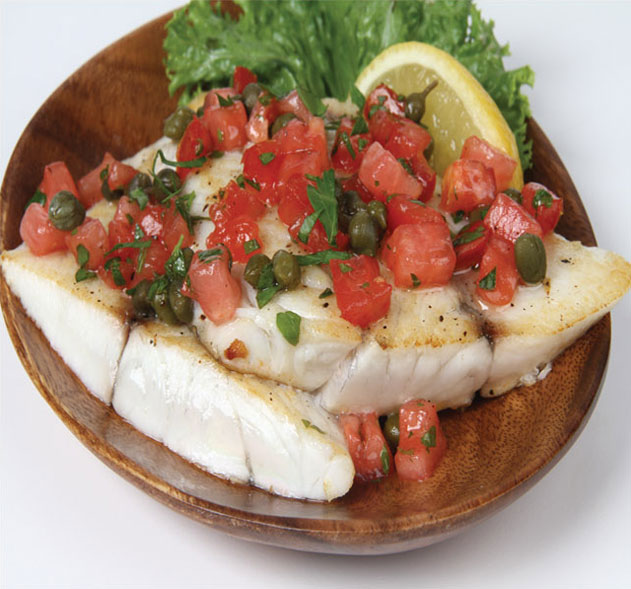 PAN SEARED AKOONA

TM


WITH TOMATO CAPER SALSA
INGREDIENTS:
2 Akoona barramundi portions
2 1/2 tbsps olive oil
1 tbsp. lemon juice
Lemon, cut into wedges
Mixed salad leaves
1 ripe tomato, finely diced
1 tbsp. Baby capers
Chopped fresh parsley
Salt and pepper to taste
Combine tomatoes, capers, parsley, lemon juice and 11/2 tablespoons of olive oil in a bowl. Add salt and pepper, mix and set aside.
Pat fish dry with paper towel, salt and pepper. Using a non-stick fry pan and remaining oil, cook fish over medium-high heat for 5 minutes.
Turn fish and continue cooking on a medium heat until cooked. Serve fish with mixed salad leaves and a wedge of lemon.
Spoon tomato caper salsa over the top of the fish, and serve.