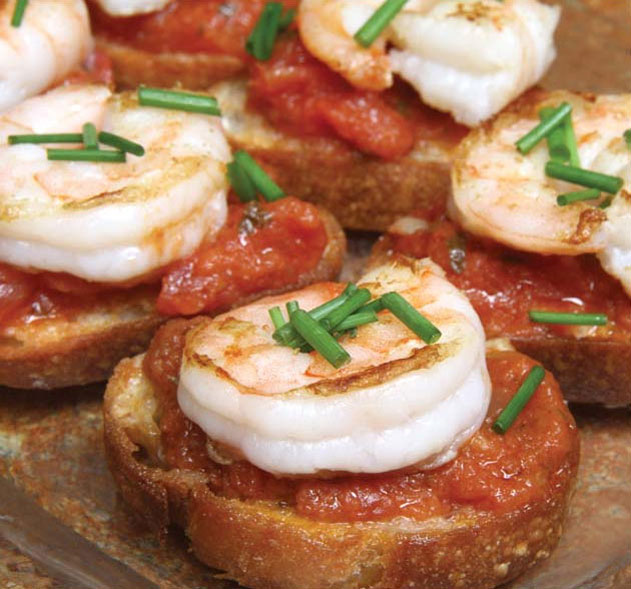 APANIE

TM


BRUSCHETTA
INGREDIENTS:
24 Apanie shrimp
24 baguette slices
1 clove garlic, crushed and minced
3 tbsp. extra virgin olive oil
6 large firm ripe tomatoes, peeled, seeded and chopped
salt and pepper
1 tbsp. good quality balsamic vinegar, or to taste
GARNISHES:
chives or chopped Italian parsley
Brush baguette slices with 2 tablespoons of olive oil. Grill or toast bread slices until golden; arrange on a platter. Set aside.
Saute or broil shrimp until cooked. Set aside.
In a skillet, heat the remaining 1 tablespoon of oil and crushed garlic over medium heat, add the tomatoes, salt and pepper. Heat until the tomatoes are just heated through. Stir in the vinegar.
Top each piece of toast with some of the bruschetta mixture and crown with one shrimp. Garnish, if desired.