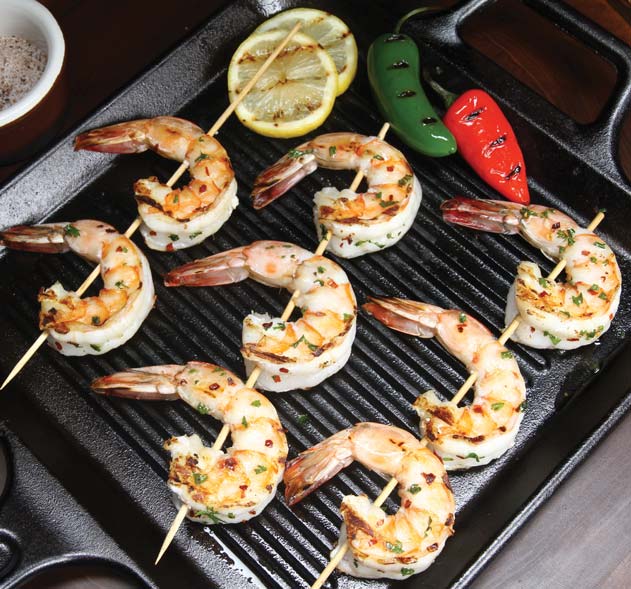 PANAMA BAY

TM

GRILLED
MARGARITA SHRIMP
INGREDIENTS:
2 pounds Panama Bay jumbo shrimp peeled and deveined
MARINADE:
1/2 cup olive oil
1/4 cup tequila
1/4 cup fresh lime juice
2 tbs chopped parsley
2 medium garlic cloves, minced
2 medium shallots, finely chopped
red pepper flakes to taste
salt and freshly ground black pepper
Thread 3 to 4 shrimp on the skewers. Be sure to soak skewers for an hour before threading shrimp.
Place in a large shallow non-aluminum dish.
To prepare the marinade: mix together tequila, lime juice, garlic, shallots, red pepper flakes, salt and pepper. Add in olive oil slowly, whisking until mixture is combined. Pour over shrimp and marinate in refrigerator for at least 2 hours.
Preheat grill or grill pan to medium heat. Place shrimp on grill and cook for about 3 to 4 minutes on each side, until shrimp is entirely opaque. Remove from the grill, take the shrimp off skewers, and serve immediately. Garnish with grilled lemons or limes and peppers of your choice.