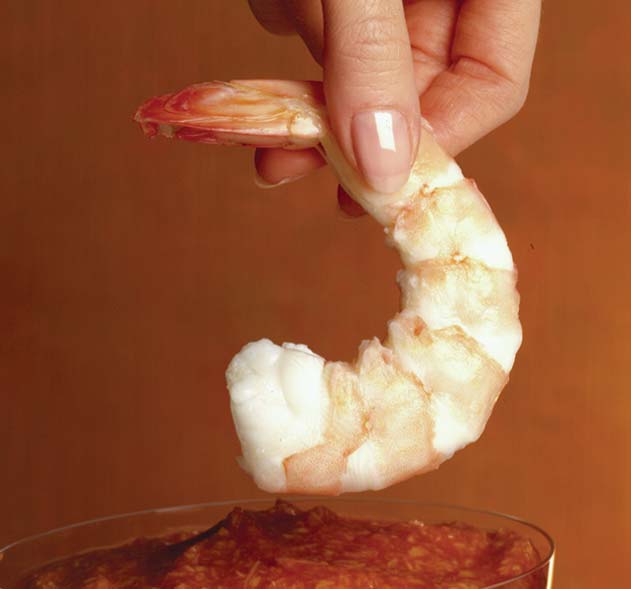 PEARL ISLANDS

TM


CLASSIC SHRIMP COCKTAIL
SHRIMP:
2 pounds large or jumbo Pearl Islands shrimp, in the shell
10 cups cold water
2 carrots, cut in 2 inch pieces
2 stalks celery, cut in 2 inch pieces
1 large onion, quartered
3 cloves garlic
1 lemon, halved
1 handful parsley
2 bay leaves
Place water, carrot, celery, onion, garlic, lemon, parsley and bay leaves in a pot and bring to a boil over high heat. Lower the heat to a simmer, set a cover on top slightly ajar, and cook for 15 minutes. Drop the shrimp into the liquid and turn off the heat. Cook the shrimp, stirring occasionally, until they curl and turn pink, about 3 minutes. Drain and cool. Peel the shrimp, leaving the tail segment intact, and remove the vein.
COCKTAIL SAUCE:
1 cup ketchup
1 lemon, zest finely grated and juiced
4 teaspoons prepared horseradish or to taste, drained
1/4 teaspoon Worcestershire sauce
Hot sauce, to taste
Combine the ketchup, lemon zest and juice, horseradish, and Worcestershire sauce in a small bowl. Add hot sauce, if desired. Mix, then refrigerate until ready to serve. Garnish with lemon wedges.