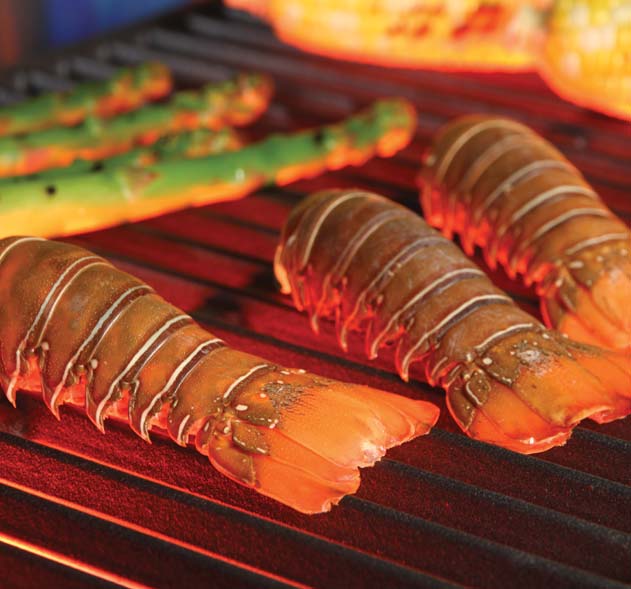 DIAMOND'S

TM


GRILLED LOBSTER TAILS
MAIN INGREDIENTS:
6 oz lobster tails
4 tablespoons butter
1 garlic clove
1 lemon
salt and pepper
SUGGESTED SIDES:
Grilled fresh vegetables
Baked potato
Green salad
If the lobster tails are frozen, start by thawing them to room temperature by submerging them in a bowl of cool water. When fully thawed, lay the tails bottom side up on a cutting board. Using a large knife, cut the tails in half length-wise.
Next create a basting sauce. Melt the butter in a small dish in the microwave, or warm in a small pan and remove from heat.
Mince the garlic and add to warm butter. Add one tablespoon of fresh squeezed lemon juice and stir.
Clean and oil the grill to prevent sticking. Heat to medium-high. Once the grill is hot, baste the lobster tails, season with salt and pepper and place them on the hot grill. Make sure to turn once during cooking process. Cook until the lobster meat is firm and opaque, basting throughout. Remove from heat and serve.