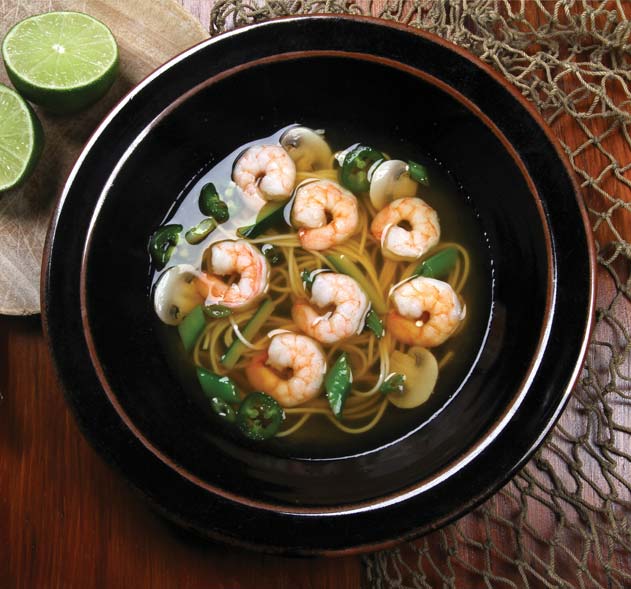 HARVEST

TM


SPICY ORIENTAL SOUP
INGREDIENTS:
Harvest brand peeled and deveined shrimp
Miso Broth
Snow peas or Sugar Snap peas
Precooked fine noodles (cappellini, or rice noodles)
Sliced jalapeno to taste
Sliced mushrooms
Sliced scallions
Lime
Prepare miso according to package directions. Add shrimp, peas, noodles, jalapeno, mushrooms and scallions to taste. Simmer until the shrimp turn pink and opaque. Garnish with sliced lime.