SPECIFICATIONS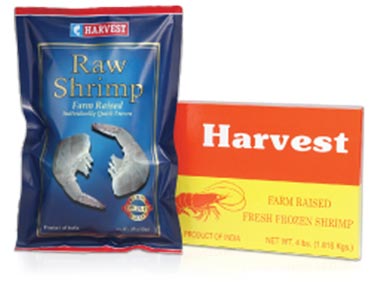 Product of India, farm raised.

Standard packing is 6x4 lb. for headless shell on sizes 16/20 - 41/50 and 5x2 lb. for value added sizes 16/20 - 71/90.

Harvest is also available in peeled deveined tail-off, IQF shell-on and E-Z peel product forms.

Please ask your Darik representative for more information.

HarvestTM brand is distributed by Darik Enterprises, Inc.

Harvest is a registered trademark of Asvini Fisheries Limited, Chennai, India.
RAW HEADLESS

VALUE-ADDED